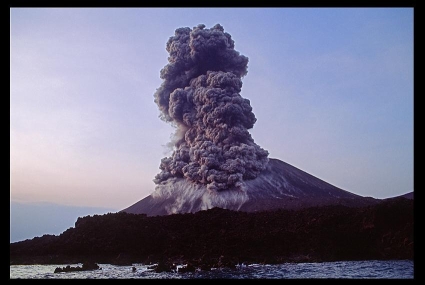 At the beginning of the 3rd millenium everything seems to be fine ....
Then we had 911, a stock exchange crash, a christmas tsunami in asia, a financial crisis, a nuclear MCA. Billions of dollars went lost or got burned.
After this experiences we realize that there is only one super power on this planet - mother nature. Everything else is nonsense or overestimation of our skills.
Those incidents wake us up and enables us to have a real view for the important things. Now we realize, that a lot of our important duties of the past are only erroneous trends. Association and economy systems went sick since a long time - but we ignored the symptoms.
This brought us a world wide pandamie, some funny president clowns and cracy dictators who wants to rule the world again by starting a war in europe.
For a real change we need creative thinking, conscious actions and real values. Accepting these propositions we all have a real chance for a good and successfull future.

Our goal ist the support of business processes with software at the highest technology standards. Software is not the focus but supposed to run inwardly in the background to support your business processes. Improvement in efficiency, cost cutting and more fun when working with the applications are realized by software implemention in your business environment which meets exactly your companies requirements. Experience, specific skills, knowledge and somekind of ingenuity are the basic components of our software engineering. Continuous education assures know-how on the highst level. Our long standing practice in software development enables us even for exceptional solutions. Programming and consulting for implementations on the mayor platforms with all common programming languages are part of our skills.

One focus is the process design and implementation in the SAP R/3 and SAP NetWeaver environment. We extend and adapt the standard process landscape to fit exactly to your requirements.
You have special requirements SAP standard does not satisfy ?
You need interfaces to non SAP systems ?
You need support at older SAP technologies like transaction server, SAP script, business server pages ?
We can share our experience on steering and controlling of big IT-projects. There are special technical goals when dealing with multiple ERP system clusters and organisational challenges with large development- and testing teams.
Development, testing and cutover with the ITIL process environment
Synchronisation and Retrofit with multiple project- and maintenance systems
Parallel processing of release-implementaion with multiple SAP systems
Special technical handling of SAP standard, SAP ERP, SAP PI and SAP BW systems

This is a selection of some project activities at the last years
OctaVIA AG, Kassel - SAP Consulting module BC, feasibility studies
EON Mitte, Kassel - SAP ISU Consulting, GIS interface design & implementation
T-Systems, Frankfurt/M - SAP Consulting, release management, special interface design & implementation
Aesculap (Braun AG), Tuttlingen - SAP Consulting, interface design and implementation
EON Hannover - SAP Consulting, release management, SAP BC, rollout management
T-Systems, Frankfurt / M - SAP Consulting, release management, transport and integration management
Profi AG, NL Darmstadt - SAP Consulting, ABAP development
Infosys, München - SAP R/3 Client Testimonials, SAP BC Consulting
Telekom IT, Bonn - Lead technical development project One.ERP, transport and integration management
Dell Polska, Lodz - SAP PM Realtime Plot Interface development
T-Systems, Frankfurt - Consulting for SAP Solution Manager process integration
Union IT, Frankfurt - Transport & Integration Management
Schweizer Post - Change & Request Management, Release Management, SAP BC Consulting
SITC
business software consulting

ul. Albatrosa 43
86-005 Murowaniec
Poland

NIP PL5540077115


This site is provided at it is without any obligations. The site is provided voluntary and is subject to close at any time without any notice.

This website may include links to other websites owned and operated by third parties. These links are not endorsements or recommendations. No cookies are used
SITC has no control over the contents of third party websites, and SITC accepts no responsibility for them or for any loss or damage that may arise from your use of them.
You agree that, should SITC request the deletion of a link to our website that is within your control, you will delete the link promptly. If you would like SITC to remove a link to your website that is included on this website, please contact SITC using the contact details below. Note that unless you have a legal right to demand removal, such removal will be at our discretion
Please refer to section Impressum of this web site to get our contact information.